Author: Krisztina Adany
Allow us to shortly interrupt our latest series on Horizon Europe proposal writing perspectives to tell you more about our long-due impressions of one of the first face-to-face events we attended after almost two years – the 2022 UIIN conference! The Conference was held 13-15 June in Amsterdam, and on behalf of Europa Media, one of the coffee break sponsors, me and our managing director Gabriella were on site. You could find us at a nice stand, where you could play different games and engage in activities on the topic of our joint interest – research and innovation projects. We were also able to showcase and give away some of the products that present our work over the decades (e.g. puzzles, brochures, plant seeds, cards, etc.).
UIIN and Europa Media have been working closely with SMEs, companies, universities, and research organisations active in research and innovation projects for years. A good indicator of this was meeting our participants from the past courses and learning about their children's interest in research and innovation projects. It is a great feeling to be around for so long that you can support more than one generation of researchers.
The games we prepared for the Conference participants revolved around research and innovation projects as well – the more questions from the game you answered correctly, the closer you were to win our prizes, and the knowledge presented was pretty good – the participants' experience was visible. The game led to engaging conversations, which we hope all sides enjoyed – we know we did!
People seemed to genuinely have a good time, being able to meet face to face and finally enjoy this renewed energy – we can describe it as a feeling of freedom. Evening activities have largely contributed to this because you could meet colleagues you couldn't catch up with during the day. Relaxed and stress free, one could mingle easily, so dinners and concerts turned out to be a friendly and easy way to connect.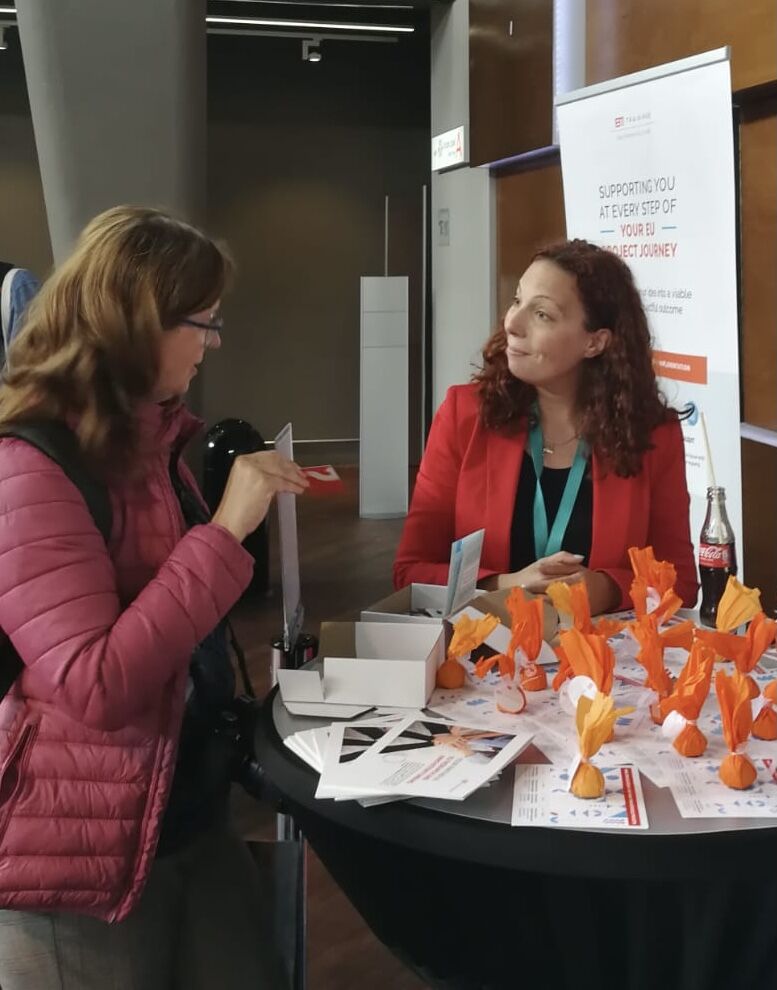 Both this and last year, we had presentations at the Conference, but the difference in the atmosphere was noticeable. We could take advantage of the face-to-face interaction both during the breaks but also while Gabriella was giving a presentation during one of the sessions on ''Excelling in Horizon Europe through Collaboration''. The attendees could discuss with her how to ensure success in collaborative proposal writing process.
To sum up, some of the main conclusions from a face-to-face event after so long were the incredible energy that the space, the organisers, and the participants offered and exchanged, networking in person after such a long time, and re-connecting with the researchers. Everything felt more accessible, more 'back to normal'.
Check out how the UIIN summed up the Conference and enjoy their highlights and the photos from the scene.
To keep up the great energy we get from live face-to-face events, let's hope we get to see you during our courses this autumn! Our trainers will be visiting Brussels, Budapest and Barcelona to share their Horizon Europe knowledge with you all.
[Main title photo taken by the UIIN]